Course Curriculum
This on-demand course is made up of 17 videos split across the following topics:
Understanding noise: What is noise in human judgment? How is it different from bias? When and why should we care? 
Listening for noise: Where does noise creep into our judgment process? If it's such a big deal, why don't we notice it?
Measuring noise: When do we need to measure noise in our organizations, and how do we do it?
Silencing noise: How do we reduce noise in our organizations, especially when we don't have lots of data, technical sophistication, or buy-in?
How it works: Each video is less than ten minutes long, and the entire course is released all at once after purchase so that you can self-pace and fit learning into your life whenever is convenient for you. Think of it as a Netflix "drop" — you can watch one episode a week, one episode a day, or binge it all at once.
The total video runtime is a little over two hours, and you might spend additional time going through our supplementary worksheets.
There are currently no live components with the instructor or other students, although we very much welcome questions, comments, or feedback! Just email our team at [email protected]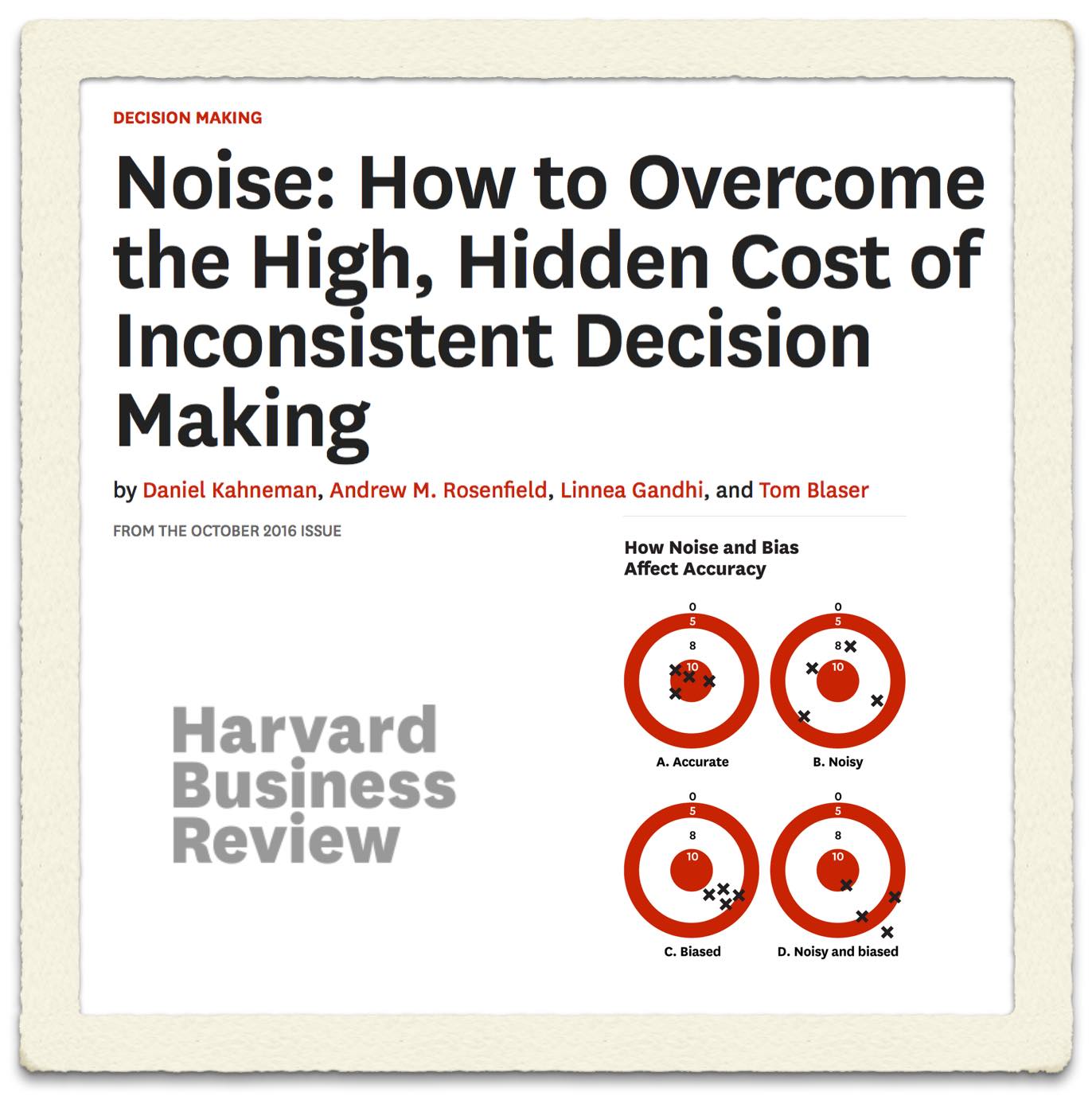 Your instructor, Linnea Gandhi, coauthored the original Harvard Business Review article on noise in 2016 with Daniel Kahneman
—
which gave rise to the book and this course.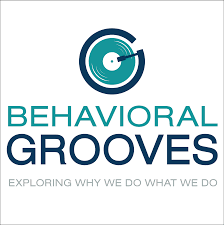 For a taste of the content and a glimpse behind the scenes, check out our conversation on noise with the team from the Behavioral Grooves Podcast airing May 26, 2021!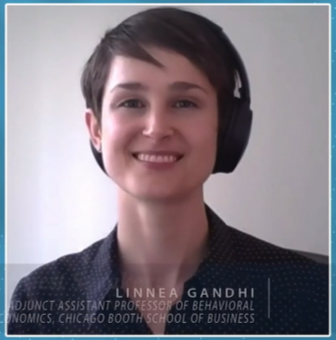 Learn about noise and bias in forecasting
—
and the benefits of algorithms to reduce error
—
in Linnea's
2020 interview
with Breakthrough Fuel, a pioneer in transportation decision-making.
Frequently Asked Questions
1. What is "Beyond Bias: How Noise May Be Drowning Out Your Decision Accuracy"?
"Beyond Bias" is an on-demand, online curriculum designed for busy individuals who want to learn about "noise" — or unwanted variability in judgment — and reduce its impact on their personal and professional decisions.
This course is intended as a companion or supplement to the popular book Noise: A flaw in human judgment by Daniel Kahneman, Olivier Sibony, and Cass Sunstein. Your instructor, Linnea Gandhi, worked alongside the authors for over three years — researching, outlining, and editing the book's material — and in parallel developed her own method for teaching the core concepts to students and executives as a professor at the University of Chicago Booth School of Business. The book evolved, and so did her teaching. This course builds on her greatest hits from the in-person and online classroom, as well as some new material hot-off-the-presses.
2. Wait a minute, why should I take this course when I can just read the book?
An obvious question! Yes, you could read the book. In fact you should read the book. 
And you will still find value in taking this course for at least three reasons. (There are probably more, but who doesn't love the power of three?)
You get more learning: The course is not 1:1 with the book, by design. It focuses on ideas, frameworks, and examples that resonated with our students, friends, and family. Some of these are in the book; others we picked up from the cutting room floor when helping build the book; and still others are entirely our own, incubated in student lectures and client workshops since 2018. (If you're familiar with the book, we cover less than a quarter of the book's content in sections 1-3 and 5. Very little is direct repetition. We aimed for concordance without redundancy.)
You get better learning: The best learning for the long-term happens across modes and media. When we teach in the classroom, we assign reading to buttress the material we cover in class. This is no different, except we can't make you read the book. (Not that our MBA students always did the reading anyway…!) The reading is for insight, while the classroom

—

even online

—

is for action. We simplify ideas to make them immediately consumable, share personal, relatable examples to make those ideas stick, and facilitate exercises for you to experience those ideas live, as you watch.
You get easier learning: Noise has gone underappreciated for years because it is difficult to notice, difficult to experience, and difficult to measure in our day-to-day lives. Our goal is to make learning about noise easier. If you haven't read the book, the course gives you the foundation to ease you into more complex topics of the book. If you have read the book, the course highlights, expands upon, and makes practical its core concepts, reinforcing what you read so you can act on it in your life. 
3. Do I need any prior experience or education to get the most out of the course? 
Nope! We designed this course to empower anyone and everyone to understand the concept of noise, recognize it in their life, and do something about it. 
Although we do discuss a few statistical concepts (and noise, by definition, is a statistical concept!), we don't dig into the math. In the handful of places where we get more technical, we provide visualizations and a cheat sheet to follow along and reinforce the material. 
We even tested the material on our friends and family, just to pressure test it!
The concept of noise is integral to everyday decision-making, yet incredibly difficult to grasp, experience, and measure in everyday life. We want to empower individuals of all backgrounds and learning styles to understand it and do something about it, whether they identify as a business professional, scientist, public servant, parent...
4. I still have questions!
No problem. We love questions, comments, and feedback! Please drop us a note at [email protected]